BigBoss house is a platform where different new and exciting things happen every now and then; relationship builds and some break. In this season 9, the house became a platform for more dramatic happenings. This week it was full of twists and turns and it all appeared happening among the housemates. No matter what happens inside the house but one cannot escape from one fact and it is eviction. Each week tends to be highly controversial and followed by eviction of anyone of them who is found deserving after voting by public.  However, it is a human nature to get attached with any individual when spending time together for a long time. So sometimes it seems quite heart-breaking when one is evicted from the house. And the emotion can be seen quite clearer.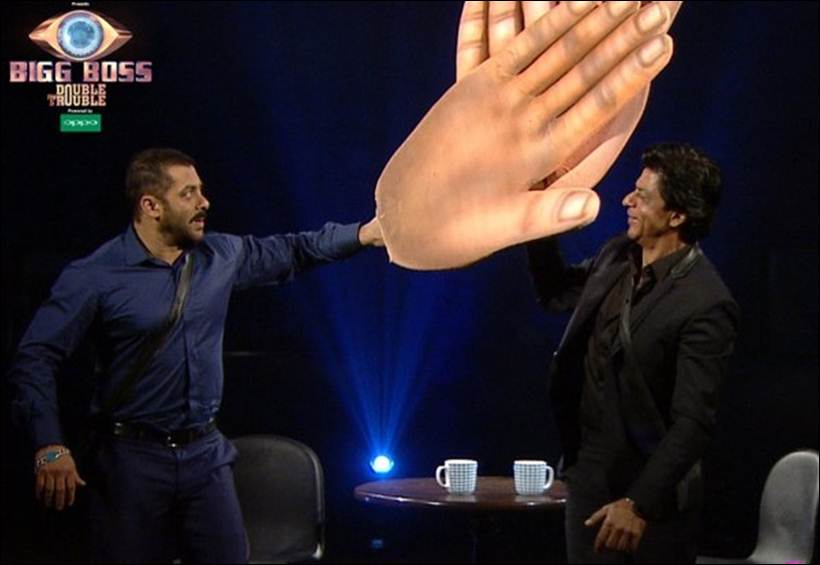 However, before any eviction takes place, the contestant who is evicted at least can have a sigh of satisfaction as he or she would be able to meet both the superstars, Salman and Shahrukh Khan who after so many years coming together in a same platform. This week could be the most historical week for people and for the Big Boss 9. They are not only coming together but also entertaining people or audiences through their own individual sense of humour. They have entered the house in a bike along with the dialogue from Karan Arjun. They also enjoyed audience with 'thappad de darr lagta hai' in which they revealed some of their unknown secrets from each other harmlessly.
When it comes to eviction, the six persons have been nominated which include of Gizele Thakral, , Rishabh Sinha, Mandana Karimi, Suyyash Rai, Rochelle Rao and Priya Malik. And it is really difficult for everyone to face the eviction but it is quite inevitable one and it is a part of the show.  Now this is your turn to guess and have some brainstorming about who will be evicted among all of them.